Marla Beth Enowitz, the abstract expressionist artist behind Marla Beth Designs, is on a mission to put a little sparkle into homes and businesses with her uplifting art.
With acrylics that flow intuitively, forming cascading organic drips, and marbling effects in vivid hues, Marla's inspiring work evokes happiness, optimism and positivity.
Follow Marla on her adventures through social media, view her latest works of art, public events and showcases.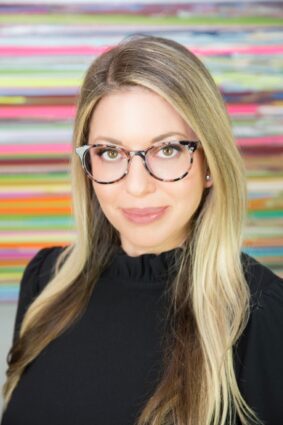 When the going gets tough, the tough get to painting. Marla Beth Enowitz has turned her passion for painting into a business (and a way to help de-stress people — including herself) during COVID-19.