Public Displays and Partnerships
Partnering with local organizations and businesses, Marla's art can be found in select public spaces in the form of larger-than-life murals. Marla Beth Designs also donates artwork, not only to spread some smiles, but to aid in fundraising efforts for many important causes.
Interested in partnering with Marla Beth Designs? Please contact us to see how a little imagination, optimism, and positivity can make a big difference for you or your organization.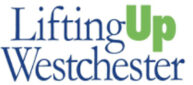 Marla Beth Designs took flight over the summer of '22 to participate in a  fundraiser benefitting local arts and  the Rye Arts Center. "Rye's Above" is an annual public art project in Rye, NY, with the goal of uplifting the community through art while supporting educational programs in the region. Invited artists transformed blank metal butterfly sculptures into original masterpieces. The butterflies were displayed throughout the town of Rye to be auctioned off with proceeds benefiting art, education and scholarships for students in the area.
Marla Beth Designs collaborated with Zaltas Gallery of Fine Jewelry and turned her sparkling art into wearable art! Marla's signature neon and glitter drip art was expertly designed with 22K Gold and Silver Leaf, creating the ultimate "bling" bracelet and matching pendant necklace!
Spring '22 launched the newest addition to the Marla Beth Collection by Zaltas Gallery, that lets YOU be the artist. This complete rainbow line of silver/enamel rings allows you to stack, mix and create your own colorful masterpiece!
Marla Beth Designs is committed to spreading the joy of art! We have teamed up with The Arc Westchester, providing Covid friendly zoom and outdoor art classes to their talented participants! Everyone has so much fun while following along with themed painting and craft lessons.
Local artist and passionate volunteer Marla Beth, owner of  @marlabeth_designs, lead the group in a lesson on Watercolors and painting landscapes!
The Arc Westchester thanks Marla Beth Designs for their continued volunteerism! We look forward to more beautiful artwork!
Marla Beth Designs lent a helping hand in the reopening of the Westchester Children's Museum, which was closed due to COVID. Marla's newest installation called "Climb Every Mountain" is her first interactive mural and her 4th public art display in the NY/CT area. Families who attended the reopening had the opportunity to become part of the display, by leaving their handprint in a variety of rainbow colors.
Everyone who donated to add their handprint to the bright uplifting mural by Marla Beth Enowitz is actually lending a hand in reopening the Westchester Children's Museum and supporting our program…
– Leta Wong, Acting Director of the Westchester Children's Museum
"Stars for the Stars" added a little sparkle to the Palace Theatre's Atlantic street windows, while their curtains have been closed due to COVID.
…we are grateful to Marla for making the entrance to our empty theatre alive with color. It's a wonderful reminder that we are still here – very much an integral part of the community.
– Michael Moran, President & CEO of The Palace
Marla Beth Designs applied some magic to the mannequins of the Jefferson Valley Mall in Yorktown Heights, NY.  These fanciful pieces are placed around the mall for customers to enjoy and snap some fun "selfies" with.  Marla's second installation was a 700 square foot mural called "Rainbow Rain" that added some needed color and imagination to an otherwise blank barricaded storefront.
We are so grateful to Marla and her eye for color, brightness and love.  Her artistic talent adds so much to our center…
– Alexa O'Rourke, General Manager of Jefferson Valley Mall
With bold colors and a message of positivity, "Gumballs" features large jumping dots – some glittered to evoke movement – that brighten and transform an otherwise blank storefront at The Westchester in White Plains, NY. Featured at the mall during the 2020 holiday season, this 600 square foot mural "acts as a glass bowl, holding the gumballs and essentially creating a larger-than-life gumball machine."
Bravo to local artist and entrepreneur Marla Beth Enowitz, for installing a huge 600-foot mural at The Westchester called 'Gumballs'! Marla turned her obsession with painting into a business in the height of the pandemic. Talk about inspiration.
– Tara Rosenblum, News 12