Known throughout Westchester, NY, as the "happy art" artist, Marla Beth Enowitz founded her company with one goal in mind: to make art as approachable as it is colorful. Influencing the world around her, Enowitz's signature "dot" and "drip" art radiate the same bubbly personality as she does; leaving a little trail of sparkle.
Combined with her initiatives that support local non profits, not only does Enowitz provide an art experience that makes you feel good, Marla Beth Designs gives you a mission to feel good about!
My aesthetic is quite recognizable and the essence of Marla Beth Designs. A lot of my art is reminiscent of growing up in the 80s and 90s. I'll never move on from the ultimate greatness of neon, side ponytails and rhinestones. My art allows me to bring back the "good stuff" this world has to offer and seeing others smile when looking at my art is just the icing on the cake.
Interview with Westchester Family Magazine (August, 2022)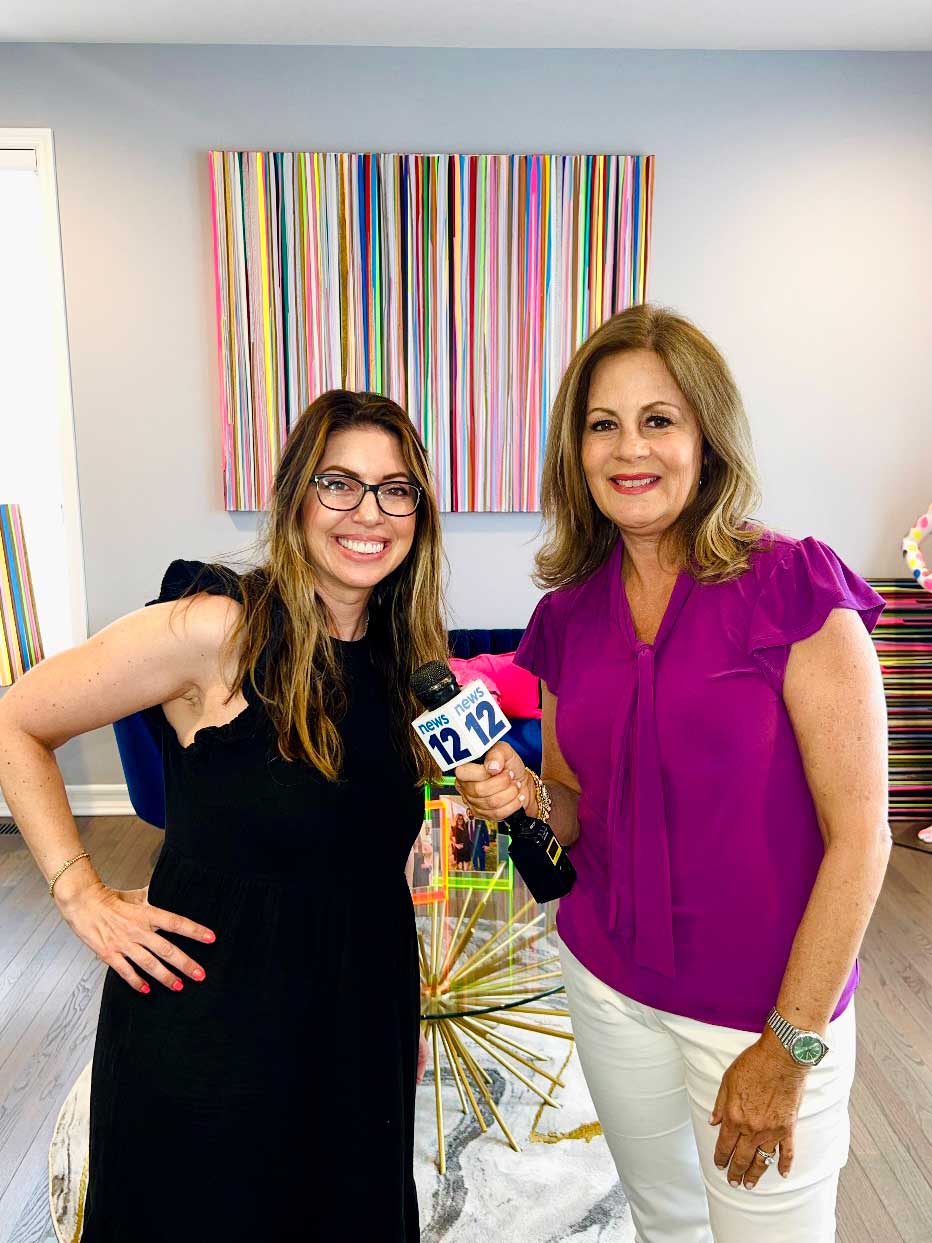 (Photo: News12 with Janice Lieberman)